Men are from Mars & women are from Venus? Not when it comes to Investing!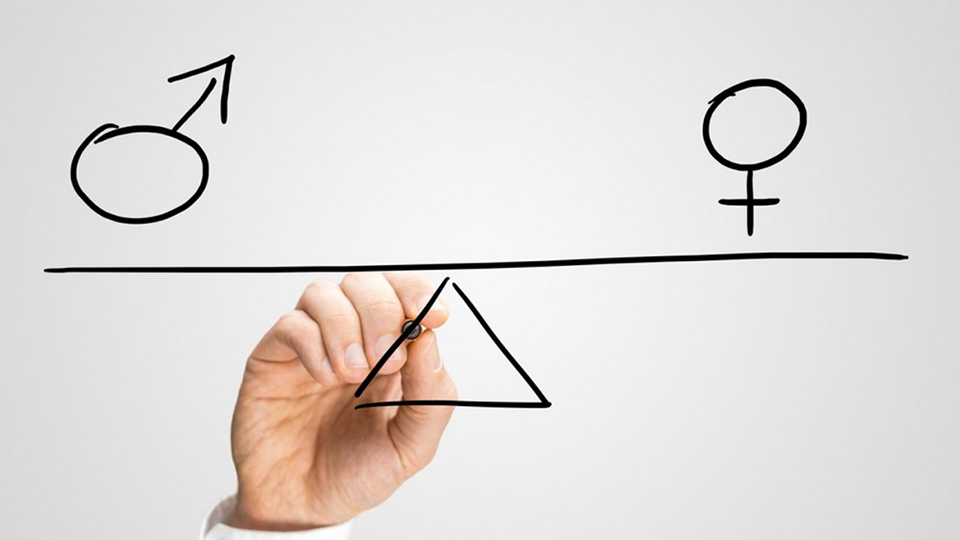 We are not suggesting that gender drives investment success.
Nor are we suggesting that one gender is smarter than the other.
Infact studies show that the gender traits in investing patterns are quite interesting. One can learn from the other.
Women today contribute
actively
in financial decisions. Experts conclude that genetic, cultural and sociological differences not gender cause measurable differences.
Goal based investing and expert advice leads to successful investment strategies, regardless of gender
. MintWalk takes into consideration factors apart from gender. Age, life stage and risk taking ability design an optimal portfolio.
Taking social elements into consideration is a very important aspect of building wealth. Lately, the finance world has hijacked the term – behavioral psychology. But do men and women think
differently
when it comes to investing?
A 2013 study by
The National Council of Applied Economic Research
(NCAER) in India reported that men and women are not very different when it comes to investing
.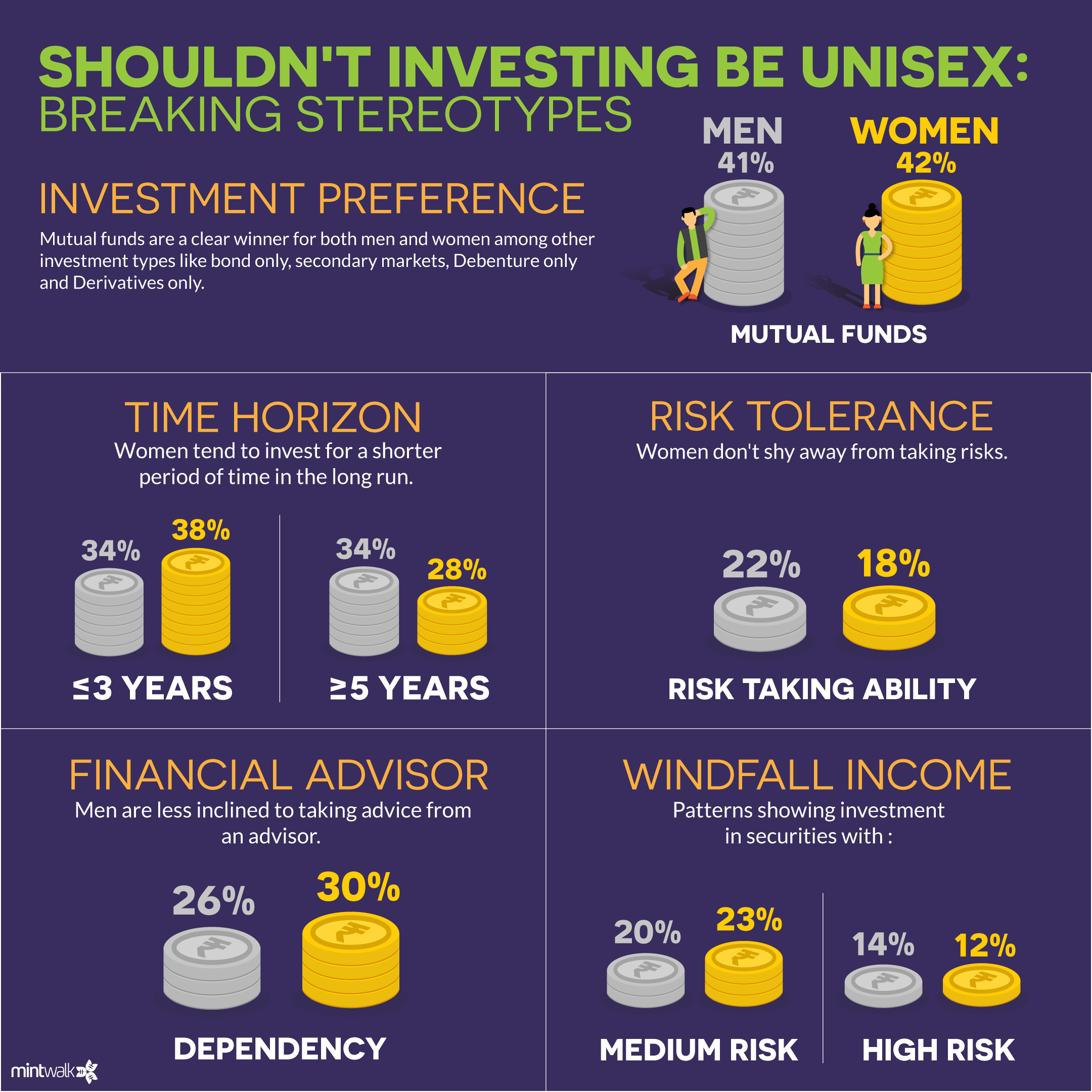 41% of men and 42% of women chose Mutual funds over bonds, secondary markets, debentures and derivatives
. Mutual funds are a good investment choice considering the returns compared to others. Debating the aspect of risk, they are pretty safe in the long term i.e. > 5 years.
Speaking of risk, it is
widely
believed that women are usually risk averse. Men are the risk takers. The study yet indicates that women do not shy away from taking risks. 22% men indulge in high risk taking behavior as opposed to 18% women – only a step behind.
Men tend to be more confident than they should be while women take lesser risk even when they have space for more. This eliminates the traditional thought that confidence is key to better investments.
This risk taking ability is proportional to investing knowledge. Men usually portray a more knowledgeable front. They spend more time learning about investing. While 30% of women depend on financial advisors for advice, only 24% of the men do so.
Women often do know more than they believe they know. And men are more apt to believe that they know more than they
really
do.
Confident. Brave. Willing
Women have more investing patience. They are not likely to fiddle with their investments very often. But in view of underperforming assets, men tend to change their portfolio sooner.
At the end of the day, both might have different goals and hence the returns can vary. Women also invest lesser than men considering wages and job situations in India.
Inspite of these attitude differences, the study statistics show that decisions taken by women are not different from men
.
Hence investing is a matter of goals, risk attitude and life stage, not gender.