A Financial Plan to Live Life the Millennial Way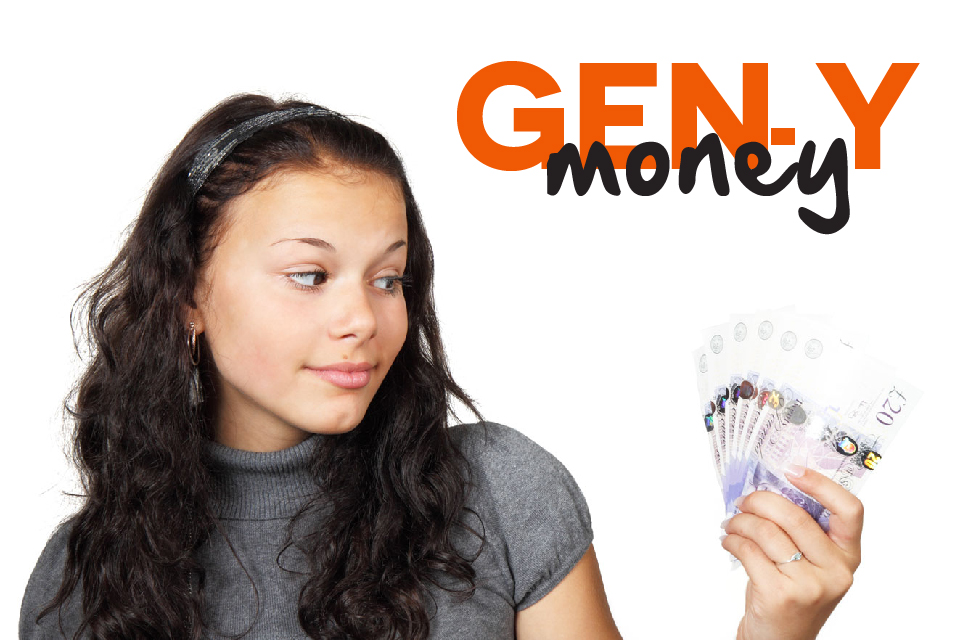 Today's Generation Y are go getters, trend setters and game changers who believe in living in the present and not worry about the future. They are young, ambitious and are defined by their passion. They do not believe in doing things the traditional way, this means they unlike Generation X before them will delay parenthood and that they will also not worry about their retirement because they just might not retire.
Retirement is for people who believe in working hard and saving from their mid 20s through late 50s so that from their 60s they can live the life they always wanted. The new breed of professionals, on the other hand do what they love, they live in the present and do not lose sleep worrying about tomorrow. They want to travel, pursue a passion or take a break to launch their start-up; the possibilities are endless for them. Even though the society might be telling them to spend less and save more and be money wise for their better future, it's ok if this is not what they want because there are other ways to get there.
Here are a few things that you could do today to be a smart investor and manage your money better while living the life on your terms and creating wealth at the same time.
Buy health & life insurance
If you are young, independent, single or married, healthy or a couch potato and definitely not a billionaire's child then please buy health insurance. Health care sector has one of the highest inflation rates in the world. So don't let your net worth go down getting you medical care because you didn't think you needed health insurance. Also, as you grow older you might not be entitled to buy a health insurance because of some lifestyle/ genetic ailments which crop out (high BP, sugar etc).
Also if you have or plan to have dependents and have not invested in a Life insurance policy yet, then please do so to secure their future. Unless, you have a net worth now which can safely provide for their future(billionaire's child???).
Create an emergency fund
The purpose of this fund is to support your living expenses, rent and any EMIs in case of loss of job. The fund should have enough money to support you for 6-8 months at least until you find another job or create a new income stream. For this, you will have to calculate your monthly expenses like grocery, electricity bill, servant salary, petrol, rent, EMI, etc. You could keep this amount in a Liquid fund which would make it easier to redeem when needed and also help your money beat inflation while it rests.
Start-up or sabbatical Fund
Being a millennial, you might not be worried about retirement however if you think that you would ever want to quit your old job to launch your start-up or take a break to rediscover yourself, then you need to have a separate fund for this. You might want to take a break from work to pursue a passion or higher studies or simply quit your job for an exciting new business. Your fund should be large enough to not only support your living expenses, rent and EMI for a couple of years but also the cost of pursuing your new dream.
Pursuing a new dream cannot be an impulsive decision and even if it is then you need to be financially ready to avoid any regrets. You also don't want to jump into this with just an emergency fund.
Begin by investing any extra 5Ks that you have every month. Being young with a steady income you should start an SIP of Rs5,000/month in an Equity Mutual Fund and as you get comfortable you could increase the amount you invest. You will need to be disciplined and dedicated towards this fund to ensure you can fulfill your dreams 10-15 years later.
Travel fund
If travelling excites you and you love experiencing new cultures, food and countries, then you need a travel fund. How having travel fund helps- whenever we travel, most of us charge all our expenses on our credit card. Then we pay off the bill using our savings account. Simple, yes but not genius.
Let's assume you got a bonus of Rs50,000 which you decided to invest in an Equity Mutual Fund recommended by MintWalk along with an SIP of Rs5,000 for 12months and your investment earned a return of 15%. After 1 year, you would have Rs1,22,271 instead of Rs1,13,300 had your money stayed put in your savings account i.e. almost Rs9000 more. Now after 12 months you can liquidate as many units as you want to pay your bill and the rest can stay invested along with new SIP. This gives you flexibility, and growth and liquidity to your investment.
Since travelling will be a lifelong activity, keep this an ongoing fund and continue to increase your investments as your travel dreams and you pay check get bigger. Every extra Rs5,000 per month sitting in your savings account doing nothing have the potential to sponsor your vacations.
Retirement fund
In case you do think you would like to keep a retirement fund, then MintWalk app can help you figure out how much amount you will need to start investing to enjoy your retirement. You could simply choose from one of the many pre designed retirement fund options which MintWalk has that helps you create a retirement corpus ranging from Rs1crores up to Rs10crores and your can easily customise them to meet your needs.
For example, let's assume that today you select the MintWalk dream to create a retirement corpus of Rs 5 crores and have some FDs worth Rs2 lakhs maturing which you want to invest in your retirement dream. Then those Rs2 Lakhs along with an SIP of as little as Rs10,500 (which you should increase by 5% annually) will fufill your retirement dream fund of Rs 5crores in 360 months.
Create a fund for all your future plans
If you think you will need money for something 1-2 years down the line then simply start a fund for that. Our money has a huge potential to work for us; we just have to give it a chance to grow. If you think you might want to start a family after 2-3 years, then start a fund for that today.
SIP is the best way to ensure your money is well invested and this develops a discipline to start saving. When invested regularly in the right instrument, an amount as little as Rs500 has the potential to get us closer to our dreams.
After having taken care of all your expenses, always keep a minimum balance every month in your bank account and invest any surplus. In case there is a need for money then you can always break your emergency fund and leave the other funds intact.
The previous generation just like the generation before that couldn't live their life to the fullest or had to wait until retirement to enjoy life because they never had a fund ready and kept waiting for their dreams.
MintWalk gives you the freedom to create your own savings plan so that you can achieve all your dreams.