Budget Market Movements should not Impact your Investing Plans
This Budget day, typically like past ones, saw equity market volatility as the new Budget announcements trickled in. Market players react compulsively to news flow. With such limited time to analyze the long term implication of the news, it is natural that the market goes through extreme movements on the budget day.
But as a retail investor –
Do you need to be overexcited or perturbed by how stock market reacted on the Budget day?
What does this market movement foretell about the performance of your diversified portfolio over long periods?
To answer these queries, we analyzed Nifty performance on and after all the 20 Budgets presented since 28 Feb 2000 and our analysis churned out interesting facts.
The Budget day performance has almost negligible co-relation (-0.12) to the Nifty performance. 2 years hence or 1 year hence (correlation of -0.11).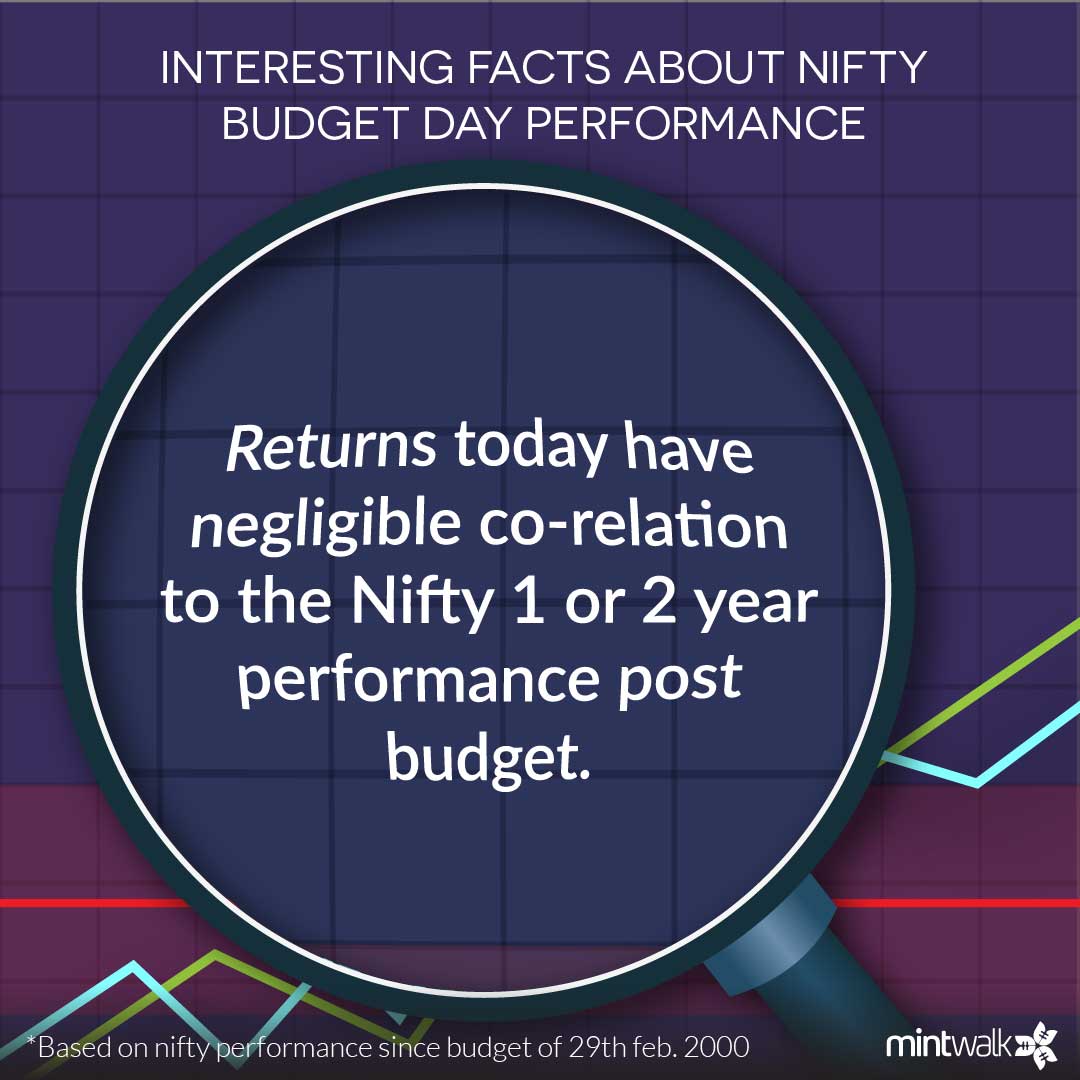 2. In fact, Budget day movement is a bad predictor even of short term performance, next day Nifty performance (correlation of -0.15) or performance after 15 trading sessions (correlation of -0.28).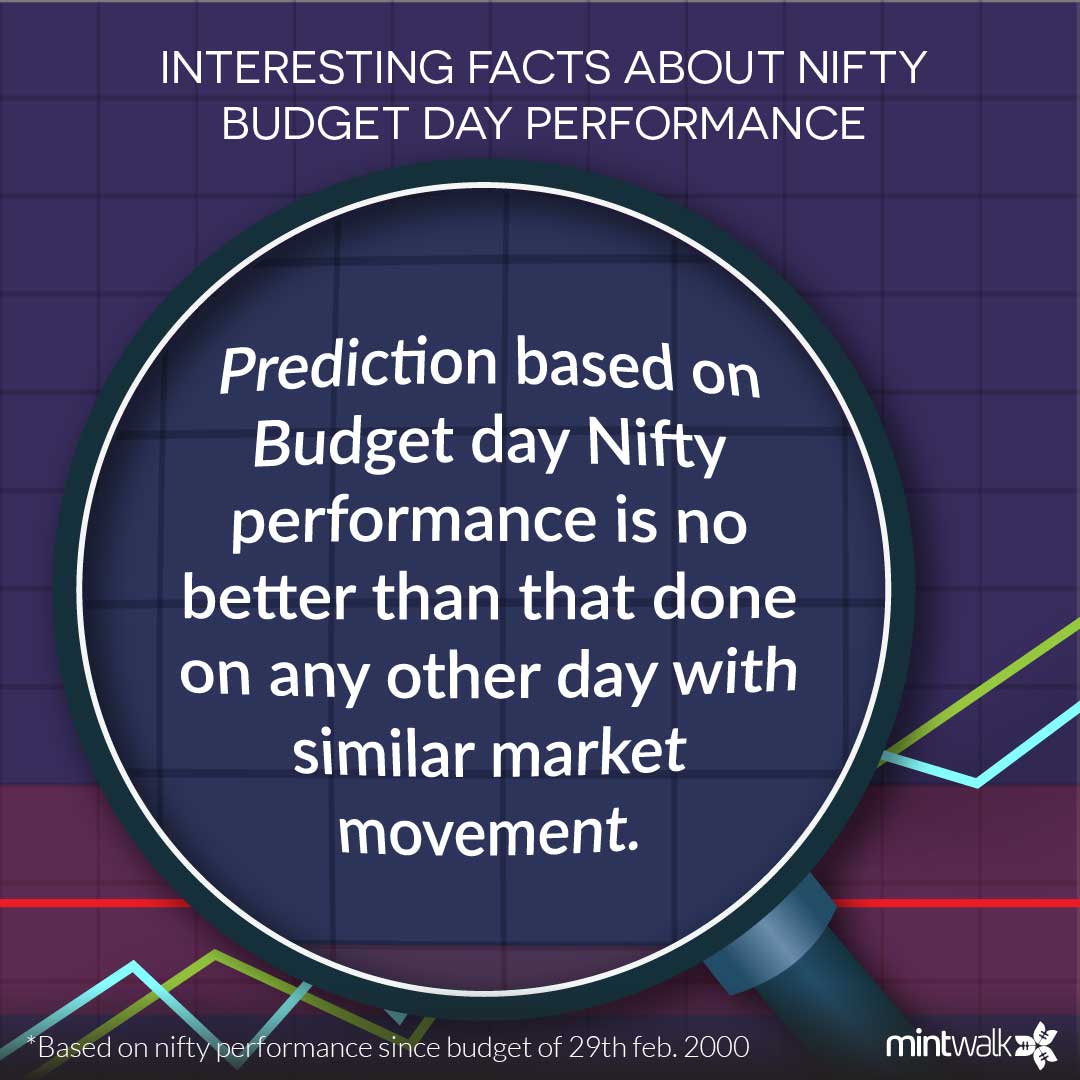 3. 25% is the probability that Nifty will give negative returns in the next 1 year when it falls on the Budget Day.
4. If the market goes up by 1% on Budget Day, the probability that Nifty will give positive returns in next 1 year is 33%. This probability is no different from the probability on any other day of the year which witnesses a more than 1% Nifty rise.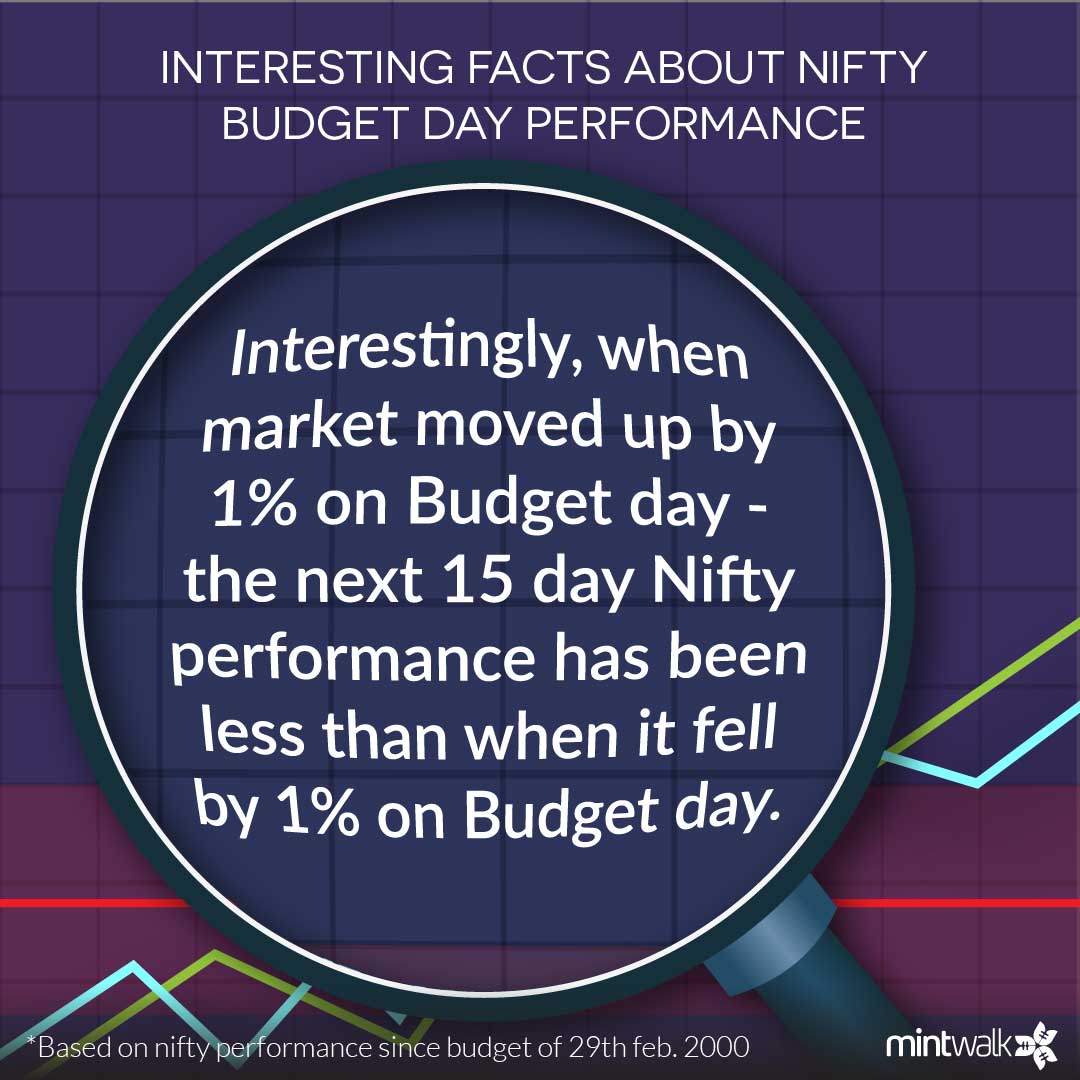 5. Same holds true if the market goes down by 1% on Budget day – the probability that Nifty will give Negative return in next 1 year is same as probability on a similar performing day in the rest of the year.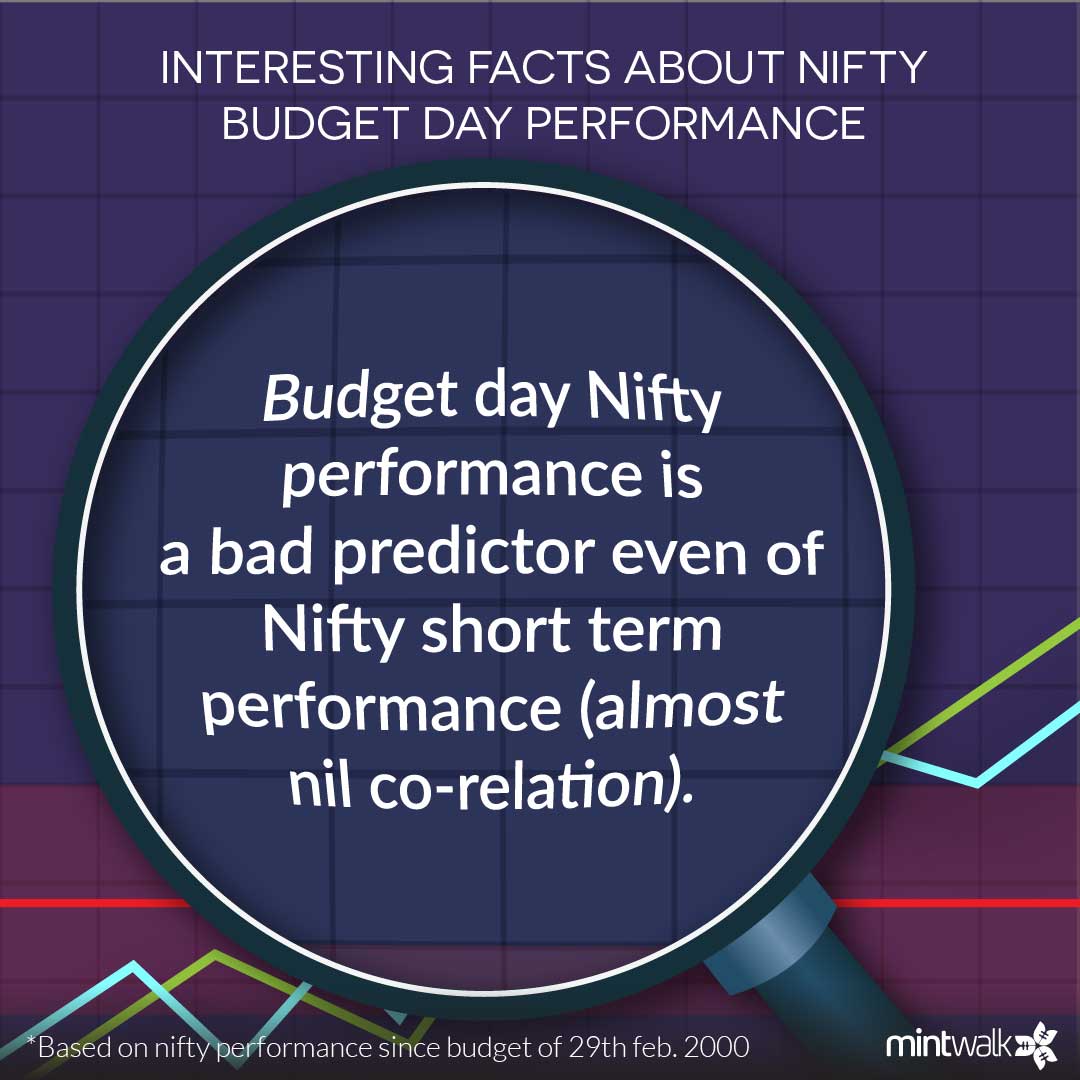 6. Interestingly, the average return over the next 15 trading days when the market moved sharply up (more than 1%) on the Budget day is less than 15 day returns post Budgets which saw a 1% market fall (-2.8% vs -0.2% respectively).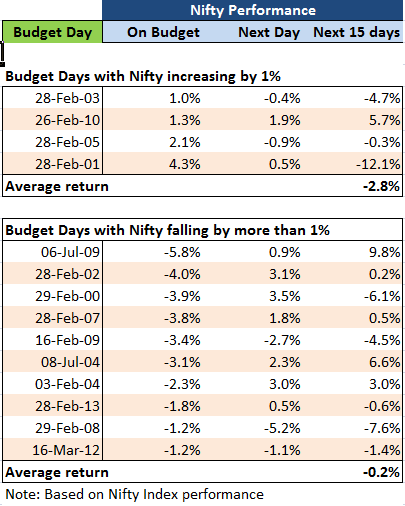 The key takeaway is if you are invested for the long term (1-10 years), you need not lose your sleep on how the market behaved on the Budget day. The Budget day is a really bad predictor of future performance. There are multitude of other factors like GDP growth over long term, corporate earnings growth, industrial cycles which play a stronger role on your Portfolio performance than the announcements made on the Budget Day.
Finance Minister has added small bits (5% reduction in tax rate at the lowest slab) to your savings. Don't let it go waste. Over 30 years this 12,500 can transform into 3.75lakhs (30x) at a reasonable 12% returns which can be generated through Mutual Fund investments.
Like we always tell our clients – be invested and be diversified across asset classes and time. By buying Mutual Fund SIPs – you would never go wrong.