5 Things You Probably Didn't Know About Child Education Plan. Get Customized Strategy.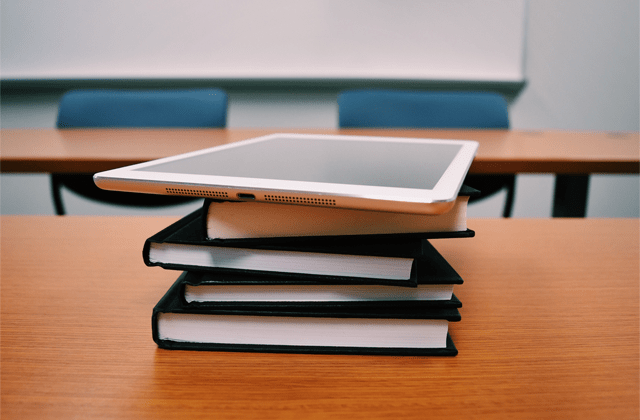 Planning every step of your investment from starting a SIP to rebalancing.
Bringing home your bundle of joy is best moment of your life. Your family and relatives will tell you that kids will just grow up on their own, but they don't! Raising a child and their education costs money and a lot of it.

As parents we want to provide the best possible education to our children. With the cost of higher education and post graduation rising by at least 10% every year, sponsoring post graduation for your child could cost you a fortune. Even in India the fees for engineering, MBBS, and MBAs are through the roof and the cost of classes and entrances exams for the same are quite substantial and could burn a hole in your pocket if not planned well in advance. Right now your child might be too young even for a play school, however, the sooner you start investing for this goal the more time your money will get to grow and the lesser you will need to invest. In this article we will discuss how a new investor can begin by creating a goal and investing based on that and how rebalancing is done to protect your investment.
Start even if you have to start small
At the time of birth, a lot of family and friends prefer to give cash to the new born. It will be a good idea to save this money and invest it along with a SIP in an Equity Mutual Fund. When you start investing early for your goal then you need to invest a smaller amount compared to what you would need to if you waited for a few years; delaying could later cause stress too.
Equity Mutual Funds
Equity Funds can be your perfect investment partner for this goal. These type of Mutual Funds have a track record of giving high returns of 15% or more in the long term (10+ years). Higher the return your portfolio generates the lesser can be the SIP investment amount. Equity Mutual Funds are also tax exempt thus aiding the faster growth of your money.
Stay committed
It is important to stay committed to your goal because child's education fund is considered as one of the highest priority goals and you shouldn't lose focus or stop your SIP even if the market isn't doing well. All through the ups and downs your portfolio will still generate high returns. To avoid missing an investment you could automate your it  by using an investment app. This will allow you to make additional investments, increase or decrease the SIP amount and even track your portfolio.
Goal setting
Goal based investing is far more effective than investing without one. When you invest based on your goal you know exactly how much you need to accumulate, by when and how much you need to start investing now to ensure your target is met when the time comes.
Your goal should be a SMART goal. Here is how it is done.
S-Specific– In this case saving for Child's Higher Education is your goal
M-Measurable– How much amount you will need in the future- 15Ls, 20ls for both kids etc.
A-Achievable and R- Realistic– You might want to accumulate 20 Lakhs in just 10 years by investing only Rs300 which; for this the portfolio would have to generate a returns of 28% per annum. This is neither achievable nor realistic
T-Time bound– Knowing when you want to realise this goal is important, that way know how much the money will have to work, would we have to increase or even decrease the investment amount.
Assume your child is 1 year old and you want your child to do engineering from IIT at the age of 18 and would like to start saving for it from now. The cost of engineering from IIT right now is about 1L per annum. With 10% inflation the cost of engineering in 17 years would be 5 Lakhs annually. So by the time your child turns 18 and is ready for college you will need an Education Fund of 20 Lakhs. You now know the target amount and the time horizon, now you need to figure out the SIP amount. 20Lakhs might seems like a huge amount, but if you start a SIP of 3K in an Equity Mutual Fund from today itself, then you will be able to accumulate this amount in 17 years.
Review and rebalance
It is important to review your portfolio once in 3-4 quarters; regular tracking will only lead to stress. As you get closer to your goal, it is advisable to start rebalancing your portfolio and increasing the proportion of Debt Mutual Funds to stabilize and protect your investment from short term fluctuation.
Here is the example of how rebalancing should be done. We will take it forward from the above example.
Start a monthly SIP of 3K in an Equity Mutual Fund and continue this investment for 14 years. Right now your portfolio is Equity oriented by the time you reach your goal your portfolio will be Debt oriented; with this the focus will change from wealth creation to wealth protection. After 14 years stop the SIP and redeem units worth 60% of your portfolio and invest in a Debt Mutual Fund. In the 17th year, redeem all the units from your Equity Fund and invest it all in the Debt Mutual Fund. Now your portfolio for your Child's higher Education Fund only has Debt Mutual Fund. It is from this fund that you will redeem units every year to pay for your child's fee. Debt Fund will give you liquidity as well as some growth which will help for any extra expenses.
If you need any support creating an investment plan for your child's education then you can reach our financial experts at Contact Number: +91-8767134134 or Email: support@mintwalk.com
Click to Start Goal Based Investing with MintWalk.